FDA Cosmetic Registration (VCRP)
FDA Cosmetic registration is entirely optional. The US FDA does not compel manufacturers to register their facilities. Manufacturers, exporters, brand owners, packers, and distributors of cosmetic goods marketed in the United States can participate in the FDA's voluntary cosmetic registration program.
VCRP is also called as Voluntary Cosmetic Registration Program. It is a requirement for cosmetics sold in the USA.
As per the definition of FDA, a cosmetic is an article rubbed, poured, sprinkled, or sprayed on, applied into the human body for the purpose of altering the look, appearance, beautifying, cleansing for promoting attractiveness.
The Process of FDA Cosmetic Registration
Step 1 : Manufacturers open a VCRP account with the FDA
We are consultants and
US Agents
who can to complete the VCRP registration for your establishment.
Step 2 : FDA Cosmetic Labeling Compliance
Make sure the product label complies with the FDA regulation before it reaches the port of entry or selling point. We are Regulatory Consultants who do a complete and thorough review of your label.
Step 3 : Cosmetic Product Ingredient Statements (CPIS) Filing
Manufacturers, packers, or distributors of the cosmetics in the US should submit Ingredient Information Statements for each cosmetic product intended to be sold.
Important Information
VCRP can be initiated only if the cosmetic is available in the US Market.
No medicinal claims on the label.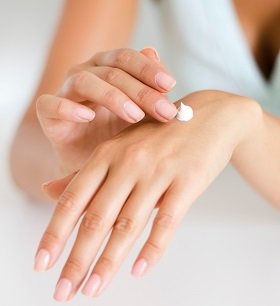 VCRP Registration Fees
We are FDA Consultants and US Agent for Foreign facilities.  We provide  GMP, FDA Registration and Listing service along with FDA Pre- Inspection Service.
VCRP Registration : 649 USD (5 days)
Cosmetic Label Review : 749 USD ( 20 days)
Ingredient Statement Filling : 649 USD (2 days)
Frequently Asked Questions (FAQ's)
Is FDA Voluntary Cosmetic Registration (VCRP) mandatory?
VCRP not mandatory. Its Voluntary.
Normally manufacturers and distributors must do in due course.
How do I list cosmetic ingredient with FDA?
Electronically submit each cosmetic formulation followed by FDA will issue a Ingredient Statement Number for each formulation.
Does FDA Approve Cosmetic Labels?
NO, FDA will not approve any label.
FDA does provide labeling guidance. It is the responsibility of the manufacturer / distributor to make sure the labeling complies with all requirements.
Misbranded cosmetic - How ?
False or misleading labels
labeling that fails to provide the mandatory information under FDA regulations
Not properly display the mandatory information
Labeling that violates the Poison Prevention Packaging Act.
Why Amazon ask for Certificate of Compliance?
FDA does not approve cosmetics or issue any certificates to cosmetic manufactures.
Amazon will make sure the cosmetics listed with them are required to comply with FDA labeling requirements  including net weight, statement of identity, directions for use, warnings, contact information and ingredients.
Obtaining a Certificate of Compliance from third party regulatory consultants is one possible way to get a cosmetic product back on Amazon.
What is GMP? How to avoid adulterating?
Manufactures follow strict GMP for cosmetics can minimize the potential for adulterated cosmetics.
What is FDA GMP Inspection. What are the core areas of Inspection?
FDA inspect all areas on sampling basis in a company to determine its adherence with GMP during an inspection. These areas include
Building and Facilities
Equipment
Personnel
Raw Materials & Packing material control
Production Process
Laboratory Control process
Traceability Records
Labeling
Transportation & Complaints