US FDA Registration
& US Agent Service
FDA Registration mandated by the United States Food and Drug Administration responsible for protecting public health from various consumer products such as Drugs, Medical devices, Food & Cosmetics. We are Regulatory Consultants and US Agentsserving manufacturers and Labelers for hassle-free compliance for distribution in the US market.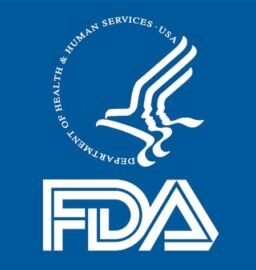 Expert advice and guidance are inevitable for Non-US manufactures/exporters for smooth transfer of goods at the port of entry.
We have fixed pricing for all FDA regulatory services. No extra billing for minor corrections and modifications was done during the agreement period.
We have fixed timelines for all of the services, and we follow the timeline very strictly for all our customers. We understand customers!
FDA Registration Service
(for Manufactures, Private label Distributors, Repackers, Exporters & Initial Importers)
US FDA Registration and Listing allow drug, medical device, food, and cosmetic manufactures and private label distributors to market products in the US market. FDA License or FDA Certification is a common word used by the public instead of Establishment or Facility Registration. Registration via I3CGlOBAL can avoid conflicts when you working with multiple distributors or agents. We assure permanent FDA compliance with regulations time by time, year by year, no matter your commercial relationship with distributors and importers in the USA.
Registration Process
(Drugs, Food & Dietary Supplements, Medical Devices, Cosmetics)
All facilities involved in the processing of food, drugs, medical devices, cosmetics must complete the US FDA Registration. The requirements are from the U.S.Food and Drug Administration. Failure to register will prevent entering the US market. All foreign facilities must name a US Agent when registering the facilities.

Our Scope of Service and Industries we Serve
We serve the below industries and related products from manufactures and brand owners 
Frequently Asked Questions
What is the FDA registration number?
FDA Registration number provided +by FDA soon after the confirmation of registration. This is applicable to Food, drugs, cosmetics, and medical devices.
What is the difference between FDA and FDA registered?
FDA approves only prescription drugs, research formulas, critical medical devices only. There is no FDA approved drug database for the public.
How do you find if a product is FDA approved?
FDA approves only prescription drugs, research formulas, critical medical devices only. There is no FDA approved drug database for the public.
How much is FDA approval?
The cost and timeline for FDA approval depend on the product and nature of the product.
Does Tea need FDA approval?
Tea falls under the food category. No approval required. Register the facility and comply with labeling requirements and start marketing in America.
How do I verify FDA certification?
FDA will not issue FDA certificate.
How do I find my FDA number?
How long FDA approval takes?
FDA approval depends on the product and nature of the product and its intended use.
Does my product need FDA approval?
If the medical device falls under high risk, 510k approval is required or any generic /prescription drugs need approval or certain food /pharma color additives to need approval.
How to verify my facility needs FDA approval or FDA registration?
In case of Medical Devices based on the classification and device FDA code or in the case of Drugs if not covered in monograph you can understand prior approval is required or not!