US FDA Registration
US FDA Registration is mandatory for any company that manufactures, distributes or imports food/medical products for human use. The FDA Registration process involves submitting detailed information about a company's manufacturing facilities, quality control measures, labeling practices, recall procedures, and more. Being registered with the FDA also means that consumers know that they're purchasing a safe product from an organization they trust.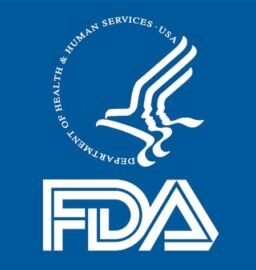 Expert US FDA advice and guidance is necessary for foreign manufacturers and exporters to ensure the smooth release of goods from US port of entry.
All FDA Regulatory services are billed in advance. During the agreement term, there was no further charge for minor corrections and revisions.
We have set timetables for all US FDA services, and we diligently stick to them for our consumers. We understand our clients' requirements!
Importance of US FDA Registration
(for Manufactures, Private label Distributors, Re-packers, Exporters & Initial Importers)
In order to be able to sell a product in the United States, you need to register with the US Food and Drug Administration for US FDA Registration. This is a process that involves submitting an application and paying a fee. Every company that makes a product for sale in the USA is required by law to register with the FDA.
This assures that all items sold in the United States meet a set of quality criteria. US FDA Registration benefits both consumers and companies. Those register with the FDA are eligible for a variety of marketing advantages that might help them boost their overall business and exports to USA as well as other countries.
The FDA regulates many products that are intended for human consumption, including food and medical devices. In addition to registering your product with them, you will also need to comply with all other applicable laws and regulations.
This includes following good manufacturing practices (GMPs), which are guidelines for how to manufacture products safely. When you register your product with the FDA, you're confirming that it's been tested and found to be safe for public use. You also have to include information about how to use the product, what results you can expect from using it, and any possible side effects or risks.
Why Should You Hire US FDA Agent?
(We've helped 100+ companies to get FDA Certificate, and we want to help yours too!)
The US FDA Agent is a professional service company who helps ensure that the products and processes used in manufacturing are safe and the establishment is registered and products listed. The US FDA Agent inspects facilities, reviews production processes, and conducts GMP audits if required as per FSVP. They also conduct training sessions for staff members to ensure that everyone working at these facilities is following proper safety and health protocols.
With the help of experienced US FDA Agent and FDA consultants, you don't have to worry about regulatory compliance. You can focus on getting your product to market and making a name for yourself in the industry. We'll take care of everything else related to US FDA Registration. Appointing us as a FDA agent can avoid your conflicts when you work with multiple distributors, Importers, and agents. We assure permanent US FDA compliance with regulations over the period, no matter your relationship with distributors and importers in the USA.
Industries We Serve
We serve the below industries and related products from manufactures and brand owners
Attention – Manufacturers, Exporters, Distributors & Importers of food items for sale in USA.
The following type of products only can be registered.
Human & Animal food for consumption
Food Supplements or Nutraceuticals
Food Ingredients
Acidified & Canned foods
Organic Certified Food products
Apply Now
Voluntary Cosmetic Registration Program (VCRP)
Registration for Cosmetics can be processed only if the cosmetics are already available in the USA.
FDA Registration is Voluntary. The regulation is called Voluntary Cosmetic Registration Program. VCRP can be applied by the manufacturer of the cosmetic product and the brand owner.
The following type of establishments must complete US FDA Registration and list the drugs
Over-the-counter Drug manufacturers and exporters.
ANDA/NDA approved drug product manufacturers.
Active Pharmaceutical ingredient (API) manufacturers and exporters.
Medicated cosmetics manufacturers and exporters.
Analytical Test facilities.
Biologicals.
We help manufacturers planning to export Over-the-counter (OTC) drugs. These products are generally safe and classified under 'Generally Recognized as Safe and Effective (GRASE). No additional requirements are other than Establishment Registration, NDC, and Listing. DUNS Number is mandatory to proceed with FDA Drug Establishment Registration.
Apply Now
US FDA Registration for Medical Device(s) can be initiated for:
Direct FDA Registration is permitted only for 510(k) exempted devices.
510(k) non-exempted devices can be registered only after FDA 510(k)
Medical Device Name, Device FDA Code, FDA regulation Number, Class of the device, Intended use, the propitiatory name are required for completing the registration process.
US FDA Registration Process
(We assisted over 8000 plus businesses in obtaining FDA Registartion, and we wish to assist yours as well.)
The US FDA registration procedure is a demanding task that demands patience and caution while entering and submitting facility information online. It's critical to realize that customers are not simply seeking for any firm; they want to be certain that the goods you are selling are reliable and secure. The FDA wants to be certain that you are able to produce items in a GMP facility and in an acceptable way with quality as a primary consideration.
The manufacturer's information and the relevant person's contact information must be submitted as the initial stage in the registration procedure. Additionally, you must disclose information on the manufacturing process, product specifications, product codes, regulatory number, and labelling information's as necessary for the items.
Once the mandatory information's submitted along with DUNS number FDA will issue Regisatrtion number. Cosmetics and Food Facility Regisatrtion are not published in website where's medical device and drug establishment regisatrtion details will be published in FDA website. If they approve it, then congratulations! You can move onto the planning phase for exporting goods. Remember the exported goods must comply with FDA labelling regulation.
Step 1: Determine the product covered in the FDA Registration scope
The first step is to determine whether your product requires FDA registration. You can use the FDA's Mobile Device Software Validation Tool to find out whether your software application or device is regulated by the FDA. Only healthcare products are covered in FDA.
Step 2: Appoint US Agent and Register the establishment / Facility
If the product is covered under FDA, then you need to obtain FDA Regisatrtion number and listing done for the products if applicable. Details can be submitted to an US Agent for onward submission to FDA.
Step 3: Label Compliance and Good Manufacturing Practice (GMP)
The primary information panel of the products must be incompliance with FDA labelling guidelines respective to the product. FDA issued separate guidance document for cosmetics, drugs, medical device and drugs. We also provide the label review service. The manufactures, reprocesses, re-labelers, warehousing agents must assure GMP followed in the facility.  FDA authorities can come for an inspection any time for checking the production and quality control activities.