FDA Medical Device Registration
Global Regulatory Compliance Consultants and US Agents for FDA Medical Device Registration and Listing! We have more than 15 years of experience in FDA Medical Device Registration & Listing. 
Start Selling Medical Device in USA in Just 3 to 4 working days by completing FDA Medical Device Registration & Listing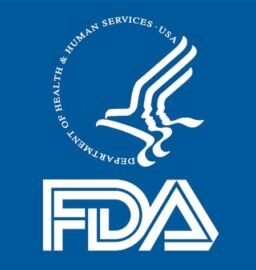 FDA Medical Device Registration
Foreign and domestic establishments such as Manufactures, Initial Exporters, Initial Importers and Specification Developers  of Medical Devices intended to be sold in the USA must register and list with the US Food and Drug Administration. It is mandatory to designate FDA US Agent by establishments located outside USA for better communication with the FDA Authorities.
FDA Medical Device Registration Process
Step 1: Identify the Device Code and Regulation Number
The first step is to determine the device class, device code and regulation number. The device excluded from 510(k) can be directly listed with FDA. 
Direct link to FDA Device Classification Search >>
Step 2: Appoint US Agent
Once you identified the device class and knowing the 510(k) status, appoint FDA US Agent by filling the below form online and make annual payment.
Verify devices codes are correct, and 510(k) exemption status is known before proceeding. If you need assistance, please contact us via link on the left)
FDA US Agent will create payment identification number (PIN) for submitting the annual registration fee for the current fiscal year
Step 3: FDA Annual Fee payment
Organisation must submit payments to FDA via transfer or credit card using PIN provided by the US Agent. Once payment is processed, FDA will send a Payment Confirmation Number (PCN) to the registered email of the owner/operator. 
Step 4: Establishment Registration
Upon receipt of the PCN, US Agent will complete establishment registration. 
Step 5: Device Listing
Device listing for devices with device codes will be completed in two business days. 
Step 6: Start Importing / Selling in USA.
Verify your establishment and device information before exporting to and/or marketing in the USA. 
Verify Registration and listing status from FDA Website >>>
Our Pricing
The US Federal government's fiscal year begins on October 1 and ends on September 30.  Thus, the annual FDA registration fee is to be paid between October and December 31st.
FDA Establishment Registration Fee for FY 24 is $7653
Annual US FDA Agent Fee is $649
Device listing upto 5 devices $100/device
FDA Registration Fee payment is to be paid directly to FDA via wire transfer or credit card using the PIN provided by the US Agent.
The listing fee is for a maximum of three models/brands per device listing. There will be an additional fee of $50 per device if FDA device codes are not provided.
Additional Consultation of $50/device applicable for FDA device code verification/identification
US FDA Registration by I3CGLOBAL
We are an internationally renowned and highly regarded consultancy firm specialising in FDA regulatory compliance, and we proudly serve as US FDA Agents. Our comprehensive FDA regulatory services encompass, but are not limited to, the following:
US Agent service for foreign establishments
FDA Medical Device Registration and Listing
UDI and GUDID Service
Electronic Medical Device Reporting (eMDR)
Medical Device Master Files (MAFs)
Label Review
FDA Pre and post Inspection and 483 closing service
21 CFR 820 Implementation and EN ISO 13485 Integration
With a proud history spanning 25 years, we've established ourselves as a formidable presence in the medical device industry. Our journey has taken us across the globe, with offices strategically located in Australia, Germany, India, Malaysia, Vietnam, Thailand, South Korea, UK, and United Sates (USA). This global footprint is a testament to our commitment to excellence and the relationships we've built over the years.
Establishment Registrations
450
Medical Device Listings
6000
Serving Customers from
101
Countries
Why Should You Hire US FDA Agent?
The Federal Drug Administration (FDA) mandates that a foreign establishment engaged in the manufacturing, preparation, or processing of a device destined for import into the United States must appoint a US Agent. This designated US Agent must be a resident of the United States and be accessible to respond to FDA inquiries during standard business hours. Additionally, as part of the registration process, the establishment is required to designate an Official Correspondent who will be responsible for the ongoing maintenance of the registration and device listing account. It's worth noting that Qserve is well-equipped to fulfill both roles as both the US Agent and the Official Correspondent for establishments registered with the FDA.
Frequently Asked Questions (FAQ's)
How do I search for FDA Medical Device Establishment Registration and Listing?
Establishment Registration and Listing Search
How to check DUNS?
Use the below presentation