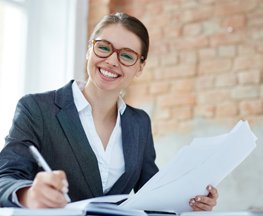 Application and Pay Online for quick Registration
Application and Pay Online for quick Registration
Application and Pay Online for quick Registration
US FDA Agent for Medical Devices
We are one among the most reputed US FDA Agent to assists food, drugs, medical devices, nutraceutical and cosmetic manufacturers and exporters across the Globe. It is mandatory, all foreign food, drug, medical device manufacturers, and exporters applying for FDA Facility Registration / Establishment Registration to appoint a FDA Agent.
FDA Agent acts as a primary point of contact between the facility and the FDA in case of any emergency and routine registration matters.
Type of Foreign Industries US FDA Agent Mandatory
US FDA Agent is mandatory for the following type of facilities who wishes to export to the USA.
Drug manufacturers
Medical Device Manufacturers & Exporters
Food Manufacturers and re-packers
Nutraceutical manufacturers
API  manufacturers
Cosmetic manufacturers
Testing Laboratories
Sterilization Facilities etc.
Responsibilities of US FDA Agent for Registration
Following are the responsibilities of an US FDA Agent
Gets latest updates from the FDA.
Facility Registration and maintains of account Info.
Coordinates with the FDA for any communication.
Label review service ( Additional Service Fees applicable)
GMP guidance ( Additional Service Fees applicable)
Assists the FDA with scheduling foreign facility inspections.
Performs an annual registration update.
Importer information update (Drugs & Medical Device)
Additional Listing any time in the service year.
Performs initial registration and listing
DUNS number and Address verification
Protects each firm's login information.
Issue of Registration Certificate.
How to select a US FDA Registration Agent?
Foreign manufacturers and exporters must carefully evaluate the credentials of the US FDA Agent before appointing them as your company representative. Following are important points to remember:
Must be a lawfully registered firm in the USA
Must have the necessary experience and knowledge in Drugs, Food, Medical device & Cosmetics regulation
Must NOT be a single individual operating from his/her home or workplace
Must be a company dedicated full-time for regulatory compliance
Must be aware of FDA Regulatory updates and should communicate to the customers
Should be neutral and should not have any link with US importers or dealers.
Frequently Asked Questions
Is US FDA Agent mandatory for Food, Drug, Medical Device & Cosmetics Importers?
All foreign establishments importing and distributing food, medical device, drugs need to appoint US FDA Agents. Cosmetics US Agent is not mandatory. Domestic manufactures US Agent is not required.
What is the process of US Agent appointment?
Fill the online application form and make the annual fees.
Is US FDA Agent responsible for vigilance Control?
Not applicable for Food manufactures. It is applicable only for Drugs and medical devices. Vigilance and post-market surveillance separate agreement to be made with US Agents with additional fees.
Is US Agent appointed by FDA?
US Agent is Independent. Not approved or recognized by FDA authorities.
Is the US Agent issued Certificate is valid? Is it authorized by FDA?
FDA Agent Certificate is not authorized by the FDA.
Why US FDA Agent charges fees annual even FDA food registration is biannual?
FDA Agent agreement normally made for a period of one year. Customers has the choice to make for multiple years.