FDA Drug Establishment Registration
Unless exempted by law, all drug manufacturers must complete the FDA Drug Establishment Registration before they can be marketed in the USA. This is applicable for Generic, Prescription, and OTC  drugs, both domestic and foreign import.

Type of Operations FDA mandates Drug Establishment Registration.
New or pioneer drugs (NDAs),
Generic copies of the new pioneer drugs (ANDAs),
OTC drugs
Homeopathic drugs
Drug testing labs
Sterilization facilities etc.
To obtain product DRUG approval, a firm must submit a New Drug Application (NDA), or an Abbreviated New Drug Application (ANDA) to the FDA. For OTC drugs, direct registration and listing are possible.
Drugs sold over the counter without prescription are called Over-the-counter (OTC) drugs. OTC drugs are classified under 'Generally Recognized as Safe and Effective' (GRASE) and are exempted from pre-market approval such as ANDA or NDA.
OTC monograph details about what active ingredients may be used, at what level, and for what intended uses in the drug formulation.
Homeopathic drugs covered in HPUSP that comply with the FDA's homeopathic drug Compliance Policy Guide (CPG) also do not require FDA approval before they are marketed. Homeopathic drugs must also be registered and listed.
Online Registration of FDA Drug Establishment Registration.
If you are planning to market drugs in the USA, it is mandatory to complete FDA drug establishment registration. Registration can be completed online, but FDA won't help you complete the registration, and it will not tell you what went wrong or where you have filled incorrect details.
An organization that submits incomplete or incorrect information cannot complete the registration until its corrected. Organizations or their employees do not have prior experience in completing Facility Registration, NDC request, SPL preparation, Drug Listing, annual renewal, submitting updates find it tiresome to successfully complete registration and related activities.
I3CGLOBAL associates and regulatory experts serving clients from the year 2000 have the required capabilities and good business sense to deal with small, medium and large scale industries in the USA and abroad.
Our services are guaranteed for success with the lowest fees!!
FDA Drug Facility Registration Process
1. Identify the drug and route of approval.
Monograph listed items can be directly registered with the FDA, others via ANDA/NDA
2. How Important is DUNS number?
DUNS address must match with actual address provided for FDA registration.  In deviation will leads to cancellation of registration after few days.
3. Appoint US Agent
Fill the online application form and submit online.
Online Application form. Click Here>>
4. NDC number request with FDA
First 5 digit of the NDC number provided by the FDA  ( more details)
5. SPL Preparation & Submission.
Prepare &
Submit SPL
after verification by client team
6. Update SPL, NDC Number and complete FDA Drug Establishment Registration
Maximum time taken to complete the process is 7-14 working days.
7. Complete Drug Listing
After FDA Drug Establishment Registration, manufacturers must list all the drug products planning for commercial distribution in the United States of America.
National Drug Code (NDC Code)
The National Drug Code (NDC) is universal product identifier for human drugs in the United States by unique 10-digit, 3-segment numbering system. This is also called as NDC labeler code which is present on all non prescription (OTC) and prescription drugs.
The 3 segments of the NDC number identify the
Labeler / Manufacturer
Drug ,
Commercial package size.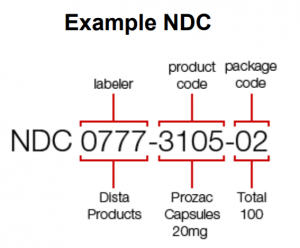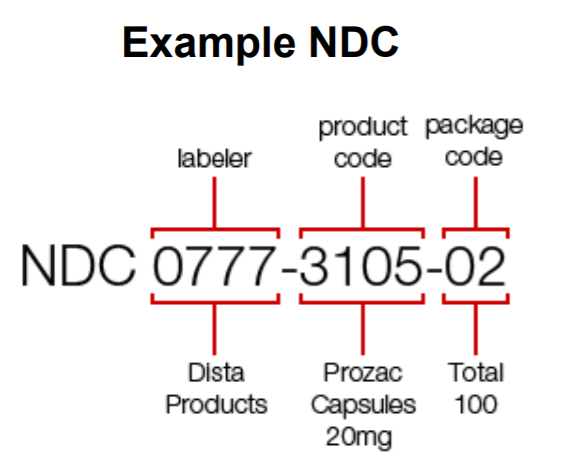 Frequently Asked Questions
What is the role of Agent in FDA Drug Establishment Registration & Listing?
Act as representative on-behalf of the foreign facility
Communicate with the FDA & Owner/Operator of the foreign facility
What is Electronic Drug Registration and Listing (E-DRLS)
Beginning June 1, 2009, FDA is accepting drug establishment registration and drug listing information electronically. FDA accepts drug establishment registration and drug listing information in XML files in SPL format.
Section 510 of the Act and 21 CFR part 207, requires establishment owner/operator in the manufacture of any formulation for use in human or veterinary drugs, to register their drug establishments and submit listing information for all drugs in commercial distribution.
Every year before December 31, the owner/operator should re-submit registration and listing information with the FDA even if no marketing activities are continued.
Who is required to SELF IDENTIFY?
FDA introduced electronic self-identification of generic drug facility. All such manufacturers are thereby required to self-identify with GDUFA. Once, after the self-identification process, FDA determines the annual facility fees.
Human generic drug and active pharmaceutical ingredient manufacturers
Finished Dosage manufacturers
Facilities involved in packaging and labeling of drugs
Bioequivalence study centers
What is Drug Listing? Is it necessary for all Drug Facilities to be registered with the FDA?
Drug Listing is mandatory for Generic and Prescription drugs.
Listing NOT mandatory for API, Laboratories etc.
What is Facility Establishment Identification (FEI) number?
An unique identification number issued by the FDA to track inspections of the registered drug facilities. FEI numbers are also used to track GDUFA facility fee payments.
FEI number is not for registrants, it is for FDA's official purpose, therefore all facilities registered with the FDA are not eligible for FEI number immediately after registration. In case if any of the registered firm need, they need to request the FDA.