FDA 510k Fees
Are you confused about the cost of medical devices being launched in the USA?
What is the cost for a 510(k) medical device submission charged by the FDA and consultants?
In the year 2020, the US FDA has given an estimated 1,430 and above 510k clearances which looks like 445 and above are from foreign manufacturers. We have clients who have come back to us abandoning the existing agreement with multiple vendors. The main reason was the pricing and additional billing for closing/answering FDA queries. The majority of them spent $30,000 – $50,000 with other consulting companies only for guidance and review.
Check out our pricing estimate of the FDA 510k cost for each activity till you get the clearance. We will not ditch you halfway!
FDA 510k Budgetary Costing
(2021 Financial year)
USFDA 510k Review Fees: $12432 ( Standard)
USFDA 510k Review Fees
: $3108 ( Small Business)
FDA Establishment Registration Fees: $5546  ( To be paid after 510k clearance only)
OPTION 1: PACKAGE FEES (Full Option)
| | | | |
| --- | --- | --- | --- |
| Activity |  Special 510k | Abbreviated 510k   | Traditional 510k   |
| Guidance (Offsite)* | $ 6000 | $ 7000 | $ 8000 |
| 510k Preparation & Review | $ 6000 | $ 6500 | $ 7000 |
| Pre- Submission ( 2 Nos) with US Agent, Stationery & Courier | $ 1000 | $ 1000 | $ 1000 |
| TOTAL | $ 13000 | $ 14500 | $ 16000 |
| Payment Terms | 40:10:20:20:10 | 40:10:20:20:10 | 40:10:20:20:10 |
* onsite presence of our consultants available for technical discussion / clarifications, additional we charge for travelling, accommodation and $400 /man-day ( Service limited to maximum 2-3 man-days only)
OPTION 2: PARTIAL SERVICE FEES
Activity
Special 510k
Abbreviated 510k
Traditional 510k  
Quick Review of Customer made 510k  in 3 working days
$ 1500
$ 2000
$ 2500
Detailed Review of Customer made 510k  in 12 working days
$ 4000
$ 4500
$ 5000
US Agent
Pre- Submission (2)
Final Submission
Stationery & Courier
$ 2000
$ 2000
$ 2000
OPTION 1: PACKAGE FEES (Full Option)
| | | | |
| --- | --- | --- | --- |
| Activity | Special 510k |  Abbreviated 510k | Traditional 510k  |
| Guidance (Offsite)* | $ 6000 | $ 7000 | $ 8000 |
| 510k Preparation & Review | $ 6000 | $ 6500 | $ 7000 |
| Pre- Submission ( 2 Nos) with US Agent, Stationery & Courier | $ 1000 | $ 1000 | $ 1000 |
| TOTAL | $ 13000 | $ 14500 | $ 16000 |
| Payment Terms | 40:10:20:20:10 | 40:10:20:20:10 | 40:10:20:20:10 |
* onsite presence of our consultants available for technical discussion / clarifications, additional we charge for travelling, accommodation and $400 /man-day ( Service limited to maximum 2-3 man-days only)
OPTION 2: PARTIAL SERVICE FEES
Activity
Special 510k  
 Abbreviated 510k   
Traditional 510k 
Quick Review of Customer made 510k  in 3 working days
$ 1500
$ 2000
$ 2500
Detailed Review of Customer made 510k  in 12 working days
$ 4000
$ 4500
$ 5000
US Agent
Pre- Submission (2)
Final Submission
Stationery & Courier
$ 2000
$ 2000
$ 2000
OPTION 1: PACKAGE FEES (Full Option)
| | | | |
| --- | --- | --- | --- |
| Activity | Special 510k | Abbreviated 510k | Traditional 510k     |
| Guidance (Offsite)* | $ 6000 | $ 7000 | $ 8000 |
| 510k Preparation & Review | $ 8000 | $ 9000 | $ 10000 |
| Pre- Submission ( 2 Nos) with US Agent, Stationery & Courier | $ 1000 | $ 1000 | $ 1000 |
| TOTAL | $ 15000 | $ 17000 | $ 19000 |
| Payment Terms | 40:10:20:20:10 | 40:10:20:20:10 | 40:10:20:20:10 |
* onsite presence of our consultants available for technical discussion / clarifications, additional we charge for travelling, accommodation and $400 /man-day ( Service limited to maximum 2-3 man-days only)
OPTION 2: PARTIAL SERVICE FEES
Activity
Special 510k
Abbreviated 510k
Traditional 510k  
Quick Review of Customer made 510k  in 3 working days
$ 1500
$ 2000
$ 2500
Detailed Review of Customer made 510k  in 12 working days
$ 4000
$ 4500
$ 5000
US Agent
Pre- Submission (2)
Final Submission
Stationery
Courier
$ 1000
$ 1000
$ 1000
OPTION 1: PACKAGE FEES (Full Option)
| | | | |
| --- | --- | --- | --- |
| Activity | Special 510k | Abbreviated 510k  |  Traditional 510k |
| Guidance (Offsite)* | $ 8000 | $ 9000 | $ 10000 |
| 510k Preparation & Review | $ 8000 | $ 9000 | $ 9000 |
| Pre- Submission ( 2 Nos) with US Agent, Stationery & Courier | $ 1000 | $ 1000 | $ 1000 |
| TOTAL | $ 17000 | $ 19000 | $ 20000 |
| Payment Terms | 40:10:20:20:10 | 40:10:20:20:10 | 40:10:20:20:10 |
* onsite presence of our consultants available for technical discussion / clarifications, additional we charge for travelling, accommodation and $400 /man-day ( Service limited to maximum 2-3 man-days only)
OPTION 2: PARTIAL SERVICE FEES
Activity
 Special 510k  
 Abbreviated 510k 
 Traditional 510k  
Quick Review of Customer made 510k  in 3 working days
$ 1500
$ 2000
$ 2500
Detailed Review of Customer made 510k  in 12 working days
$ 4000
$ 4500
$ 5000
US Agent
Pre- Submission (2)
Final Submission
Stationery & Courier
$ 2000
$ 2000
$ 2000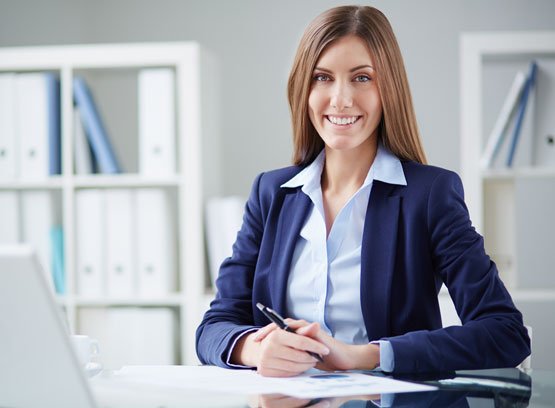 Surgical Gowns, Examination Gloves, N95, Surgical Face Mask