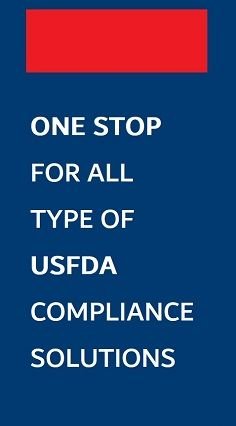 FDA Certificate of Registration
The US FDA Certificate of Registration generally means companies registered with the US FDA are often asked by their customers and suppliers to verify their US FDA registration number and registration validity date especially in the case of Food manufacturers & exporters.
Manufacturers, Exporters, and Traders across the globe are curious to have a US FDA Certification in the name of the company. But this is not possible! The US FDA will not issue any kind of Certificate to any organization other than domestic manufacturing companies.
US FDA Certificate of Registration for Export
Domestic firms exporting products from the United States are often asked by their foreign customers or foreign governments to supply an "FDA certificate" for products regulated by the Food and Drug Administration.
A Certificate is a document prepared by the FDA, containing information about a product's regulatory or marketing status.
We are US Agents and Regulatory Consultants having offices in the USA, Germany, and India.
We issue FDA Certification which serves as a third-party confirmation of your registration status.
Third-party FDA Certificate will not have have any legal validity, nor does the US FDA recognizes this Certificate of registration issued.
To obtain an FDA Certification of Registration, please write to us! or submit left side quick contact form.
Our FDA Certification fees start from USD 350 depending upon the product and type. We will send the certificate in 12 hours' time in working days.
The validity of FDA Certificate
USFDA Certificate issued by US Agent is valid for ONE year from the date of issue. The validity of the FDA Certification can be increased based on request and payment.
FDA Food Facility Registration is confidential. FDA never disclose registrant information to the public. Due to this reason your potential buyer from the USA can ask for additional information such as login details or FDA Agent issued FDA Certificate.
FDA Certificate Approval
Across the globe, many manufacturers use the word "FDA Approved" on their primary labels, secondary packages and websites. This is NOT correct! It is added only for commercial promotions. The U.S. Food and Drug Administration never accepts the statement.
FDA doesn't approve manufacturers of any kind of activity
FDA doesn't approve Food, Cosmetics, OTC Drugs and Compounded drugs. FDA approves new drugs and biologicals before companies can market those items.
FDA approves new medical devices and certain high-risk medical devices
What is FDA Color Certification?
All color additives, except coal tar hair dyes, need prior
FDA Approval
before they being used in food, drugs, or cosmetics.
FDA Color Certification is for the batches of color manufactured for the purpose of using in/on human beings and animals.
FDA Color Certificate issued after thorough analysis at designated facilities by the FDA. FDA issues color certificate based on the test result
What is the validity of FDA Registration Certificate?
One year from the date of initial issue.
Is the FDA Certificate issued by your company is approved by FDA?
No. FDA will not recognize the certificate issued by us or any other third party.
Is it possible to get FDA Certificate from India?
Yes, Liberty Management Group, USA has business agreement with us in India. All FDA Certification issued in India or elsewhere are valid.
How to Export Face mask, N95 mask, Coverall, Gowns to USA?