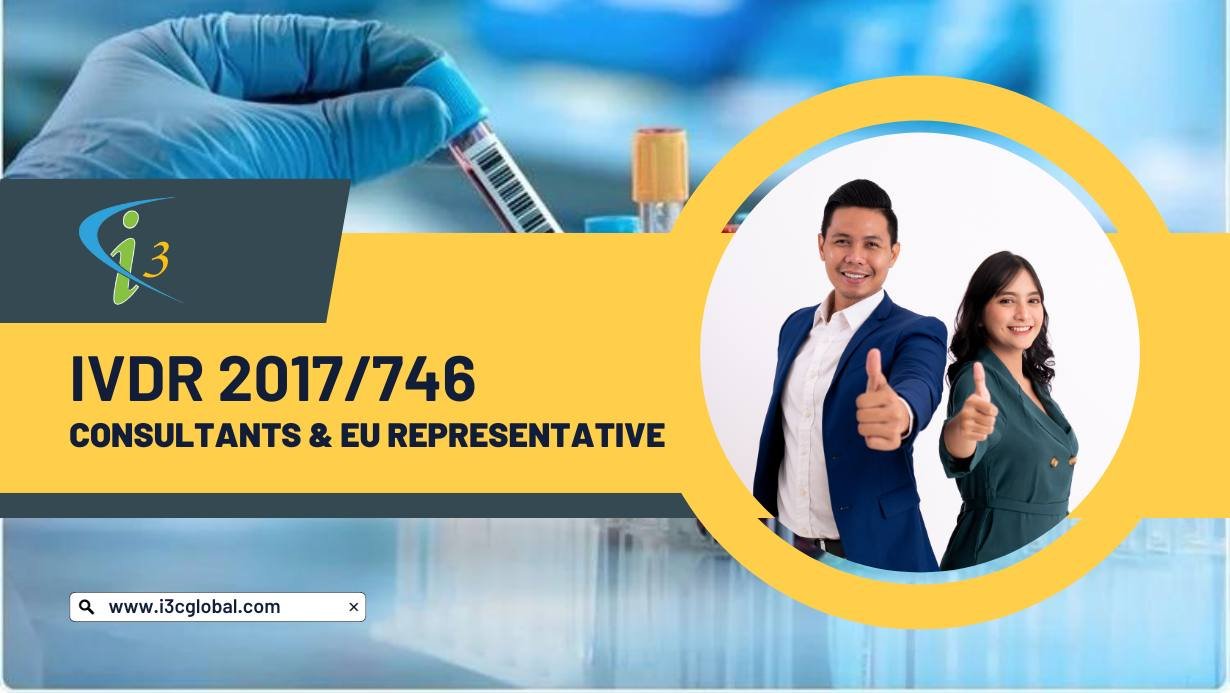 IVDR Consultants
We are IVDR Consultants, and it's one of I3CGLOBAL's super specialties. We cover all risk classes of IVD products. We have great experience in preparing technical documentation and performance evaluation reports (PERs) that comply with the IVDR 2017/746 regulation. We have assisted many manufacturers in becoming certified under IVDD 93/42/EEC regulation, which was in place before the new regulatory framework was put into place.
The new IVDR 2017/746, In Vitro Diagnostic Regulation in Europe, puts stringent regulations on IVD manufacturers who sell in Europe. Is your current technical documentation adequate to meet the new requirements, especially clinical data, PER, and PMS requirements? Do you have an IVDR transition strategy in place if you are planning for the first time? Don't be concerned; you're not alone. We are IVDR consultants and regulatory experts!
Role of IVDR Consultants
Due diligence services
Confirmation of Device Class
Guidance and preparation of the Technical Documentation File
Review of Device Intended Use
Review of design files and approval records
Review and guidance for risk management
Development of a performance evaluation plan and report documentation
Post-market surveillance plans and maintenance activities
Analytical performance plan and reporting
Scientific validity assessment
Support the Post-Market Performance Follow-up (PMPF) Plan,
Documenting General Safety and Performance Requirements (GSPR)
Review of Verification and Validation Reports
Notified body submission, technical review response, and file updates
Our QMS is ISO 13485, and our data security is ISO 27001 certified.
We are responsive; the majority of technical emails are replied to within 24 hours.
Cost of IVDR Consulting
The cost of IVDR consulting depends on the number of devices, models, and variants included in each of the device categories. For more information, click here >>