UK Responsible Person For Medical Devices
The UK responsible person would be the UK equivalent of the EU authorized representative the role of which will then disappear with regards to the UK. The UK MDR 2002 (as amended by the UK MDR 2019) details about UKRP.
According to UK MDR 2019, the UKRP is "a person based in the United Kingdom who works on behalf of a foreign manufacturer based outside the United Kingdom in regard to the manufacturer's responsibilities under the regulations." A medical device can only be legitimately placed on the UK market by a manufacturer or a recognized UKRP.
To support his argument, documentary evidence in the form of an agreement between the manufacturer and the UKRP must be signed. This proof should be in the form of a mutually signed agreement (letter of designation) that includes the firm name and address for both the overseas manufacturer and the UKRP.
This document must indicate that the UK Responsible Person is operating with the agreement of the overseas manufacturer and that the devices being put on the UK market are compliant with all applicable laws. United Kingdom's Medicines and Health Care products Regulatory Agency (MHRA) On 18 September 2019, published new guidelines regarding the role and responsibilities of the "UKRP" to regulate medical devices after Brexit.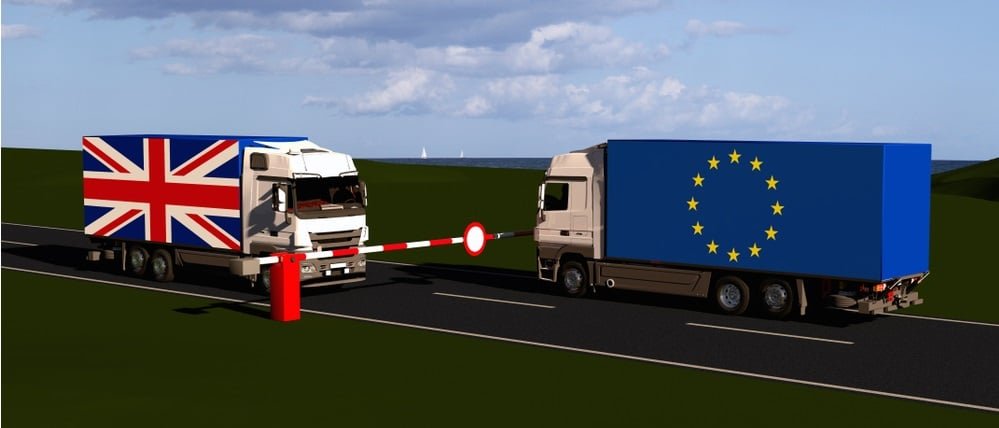 I3CGLOBAL UK Responsible Person Service
We are medical device regulatory consultants and representatives for a number of nations and regulations. We can provide a UK Responsible Person Service through our UK office. Since 1999, we've been providing a variety of services to medical device manufacturers all around the world. All of our clients are guaranteed to be successful.
Our UK Responsible Person Service covering regulation for US FDA, EU MDR, UKCA, KSFDA for many years, serving thousands of clients across the globe for any class and type of medical device making us the best among other firms.
Experienced consultants, regulatory experts, and auditors who can study and understand any type of complicated device regulation and can provide expert opinion and advice.
Not limited to UK Responsible person service, we provide A to Z services for Certification and compliances.
Friendly team for business relationships
Multiple payment options from multiple countries.
Identification of appropriate GMDN Code for no charges
From 1 January 2021, the name and address of the UKRP, where applicable, will need to be included on product labeling where the UKCA mark has been affixed. UK Responsible Person details will not need to be included in the labeling for CE-marked devices.
Responsibilities of UK Responsible Person
The responsibilities of the UK Responsible Person are detailed in UK MDR 2019,
ensuring manufacturer has considered appropriate conformity assessment procedure relevant to the medical devices class
assure manufacturer maintains the declaration of conformity and technical documentation.
maintain a copy of the technical documentation and if applicable, a copy of the relevant certificate, for inspection by the MHRA
providing the MHRA with all the information and documentation necessary on request
coordinate with the manufacturer any request by the MHRA for samples or access to a device.
cooperating with the MHRA on any preventive or corrective action taken to eliminate potential risks
Inform manufacturer about incidents & complaints in the shortest period.
monitor manufacturer, if acts contrary to its obligations under these Regulations and informing the MHRA and if required terminate the relationship with the manufacturer and inform Notified body.
opening a single registration account on behalf of the manufacturers that it represents.
support PMS activities
MHRA REGISTRATION IS MANDATORY FOR MEDICAL DEVICE & IVD's
Do you want to sell, lease, lend or gift your device on the UK market? If yes, please get ready to register with Medicines and Healthcare products Regulatory Agency (MHRA). It's a requirement under the UK MDR 2002 that you inform the MHRA before you place your device on the market in Great Britain. All Non UK organizations must appoint a UK Responsible Persons (UKRP) with a registered place of business in the UK to register with MHRA.
The following devices must be registered with the MHRA before 1 May 2021. 
Active implantable medical devices
Class IIb implantable medical devices
IVD List A products
The following devices must be registered with the MHRA before 1 September 2021.
Class IIb non-implantable medical devices
Class IIa medical devices
IVD List B products
Self-test IVDs
The following devices must be registered with the MHRA before 1 January 2022.
Class I medical devices
General IVDs
MHRA Registration must be renewed one year after your registration application or confirmation was made and every two years after this date. Failure to renew your registration will result in the removal of your records from our database, after which you will need to complete a new registration application or you will no longer be able to place your device on the UK market.
INFORMATION REQUIRED FOR MHRA REGISTRATION
A. Manufacturer (Facility) Information:
Legal manufacturer Name, Address and contact information as per device primary information panel / Labels /packaging
Activity carried out by the legal manufacturer.
Person responsible to communicate with MHRA (Name, Email & Contact Information)
Mutually signed agreement with legal manufacturer and UK Responsible person.
B. Medical Device Information:
Applicable Regulation
Device Risk Classification
GMDN Code applicable to the device in scope
Basic UDI-DI ( Presently not enforced, but soon will come into effect)
Medical device brand/trade or proprietary name
Device model or versions
IFU / User Manual / Catalogue reference number
UK Approved Body Or Notified Body name and address for all classes other than class I
Type of Sterilization (If applicable)
Details about Latex and phthalates.
Medical Device MRI compatibility issues
conformity assessment certificates
Signed and dated Declaration of Conformity
Technical File latest revision number with date.
UK RESPONSIBLE PERSON (UKRP) ANNUAL FEES
Class I: 950 GBP ( Additional devices 100 GBP each)
Class Is / r/ m: 1050 GBP ( Additional devices 100 GBP each)
Class IIa: 1200 GBP ( Additional devices 100 GBP each)
Class IIb: 1300 GBP ( Additional devices 150 GBP each)
Class III: 1400 GBP ( Additional devices 150 GBP each)
MHRA REGISTRATION FEES
Initial Setup Fees: 400 GBP ( Unlimited Devices)
MHRA Registration – Class I : 650 GBP per Device / GMDN Code
MHRA Registration – Class Is / Im : 700 GBP per Device / GMDN Code
MHRA Registration – Class IIa, IIb : 750 GBP per Device / GMDN Code
MHRA Registration – Class III : 800 GBP per Device / GMDN Code
MHRA Fees included. ( Applicable for Non-UK Legal manufacturers)