FDA 510k Consultants
FDA 510k Consultants help you navigate the complete process for Class I, Class II, and Class III devices by thoroughly understanding the device and by identifying any possible pitfalls. Qualified and experienced technical experts assure faster 510k clearance. If you're looking for best 510k consulting services, your search is over. We can help you with all of your 510k needs. We specialize in the following areas:
510K Documentation
US Agent Service
US FDA 510k review and coordination
FDA Registration
FDA UDI (Unique Device Identification) compliance assistance
FDA label requirements assistance
FDA quality systems assistance
Failing to follow the FDA's regulations could result in costly consequences, so it's important to understand how to effectively communicate with them. I3CGLOBAL 510k Consultants can help you navigate the FDA's regulatory requirements to market your device. The FDA's 510k process is the means by which medical device manufacturers can demonstrate that their device is of an equivalent device with regard to safety and effectiveness.
If you are a manufacturer or a specification developer, and has a new medical device that needs to be approved before it can be brought to market, you will need to submit a 510k application. we support customers to prepare and submit the 510k file faster with less chance of receiving an initial "Refuse to Accept" (RTA) hold or an "Additional Information" (AI) request from the FDA.
A 510k is a premarket submission made to the FDA to demonstrate that the device to be marketed is as safe and effective, that is, substantially equivalent, to a legally marketed device (21 CFR 807.92(a)(3)) that is not subject to premarket approval. The criteria for substantial equivalence are specified in 21 CFR 807.87 and 807.81.
We have an entire section at I3CGLOBAL devoted to assisting you with the FDA 510k clearance procedure. Our 510k consultants will assist you in determining whether your product requires 510k clearance, and if it does, they will walk you through the process every step of the way. You'll never feel alone in your efforts to bring your product to market. The best part? We offer all this at rates that won't break your budget.
Our Mission is to help companies navigate the FDA's complex 510(k) approval process, which can be quite difficult to navigate for small and mid-sized medical device firms. We are committed to delivering the most effective and innovative medical device solutions for surgical procedures under FDA 21 CFR 801 and the 510k process. We work with each client to define the most efficient approval pathway.
US FDA 510k Consultants Responsibilities
Identify device class, product code, and regulation number.
Appropriate predicate device Identification in consultation with manufacturer
Identify appropriate guidance and control documents.
Choosing an appropriate type* of US FDA 510k submission
Prepare Indication for use statement.
Declaration of Conformity
Identification of biocompatibility tests
Identification of performance test
Sampling Plan
Requirements for stability studies
Review of the risk management file
Sterilization requirements and appropriate documentation
Labeling requirements and review of label
US FDA 510k summary and predicate comparison
Identify any clinical data/ test requirements.
Device-specific documentation requirements- includes Software, EMC, and Electrical safety.
Review of final 510k file
Pre-submission (Q-submission)
Refuse to Accept policy for 510k acceptance review.
E-copy submission
Interact with FDA during initial review, substantial review and interactive review.
Device Listing and Registration
US Agent Services
Advantages of FDA 510k Consulting Services
Confirm the medical device requires US FDA 510k and is regulated under FDA.
Identification of the perfect 510k pathway to get clearance.
Choosing a suitable predicate device to establish substantial equivalence.
Previous experience and knowledge in FDA requirements make the total process faster.
Well-organized Documentation.
Review of the 510k documentation and identify compliance gaps.
Knowledge of the latest trends and the current regulation in requirements for the submission.
Helps in identifying appropriate performance tests, consensus standards, and the requirements of other Clinical/non-clinical studies.
Guidance on every stage of 510k file development
Timely preparation of file and submission to FDA.
Support during Initial, substantial and interactive review period.
With the customer till 510k clearance.
FDA 510K Timeline
While reading the FDA website, it is clear that the FDA 510k Clearance Time set by the FDA authorities is within 90 working days. The possible delay due to RTA and AI, their internal review clock stops and does not begin again until you rectify and inform the reviewer. Our experience with the majority of medical devices' 510k clearance was obtained in 08-10 months.
Type of FDA 510k Services we offer to manufactures
TYPE 1  (Total Package)
Reconfirm the classification, product code, and regulation number.
Select the proper predicate for your 510k submission.
Preparation of 510k (We 510k consultants prepare and maintain the file until clearance)
Act as US Agent
Electronic & hard copy submissions
Answering to review comments and File re-submission.
TYPE 2 (510K Review Service)
Verify Application and contents.
Review of client prepared 510k file and submit GAP assessment report.
TYPE 3 (US Agent + Submission & FDA Communication)
Act as the US Agent
The communication channel between the FDA and foreign facility
E-copy and hard copy submissions to the FDA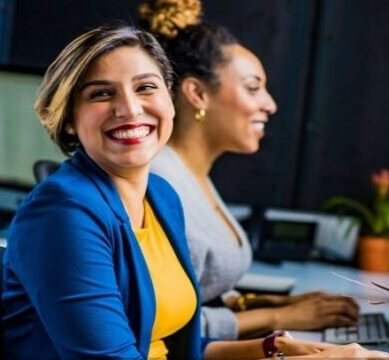 Detailed roles and responsibilities of applicant and consultant