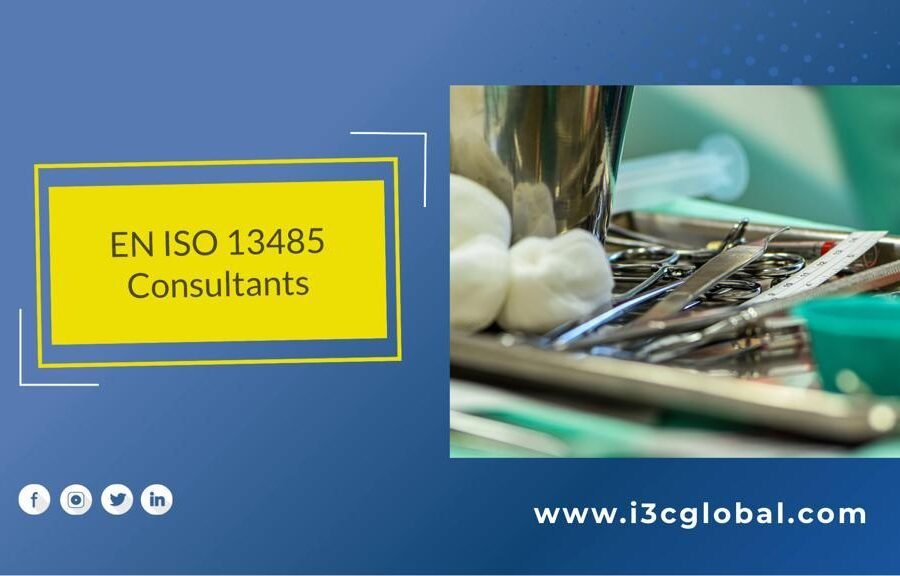 ISO 13485 Consultants For Medical Device
Medical Device organizations must appoint experienced ISO 13485 Consultants or consulting firm with knowledge in all risk class devices. The regulatory requirements in the medical device industry are being constantly reviewed and amended accordingly with the increasing emphasis on patient safety.
The organization must manage and extract value from the vast amounts of structured and unstructured information and data, ensuring their organizations stays updated and compliant with the regulatory, regional and local requirements. The organization should implement effective systems to track and monitor safety and benefit-risk information throughout the life-cycle of their products in-line with ISO 13485 requirements.
ISO 13485 Consultants can identify and integrate product-specific regulatory requirements such as MDR or IVDR or FDA 510k during the implementation. This will help later when the organization plans for a CE Marking or an 510k Clearance.
Roles & Responsibility of ISO 13485 Consultants
ISO 13485 Consultants help manufacturers efficiently plan and implement medical device quality management systems by local government regulations and related product certification requirements by:
Identifying the QMS standard requirements
Identifying all legal and regulatory requirements based on the product's classification.
Planning for establishing the standard requirements stage-wise.
Developing and defining the processes and their documentation
Providing training to the QMS team
Implementing the QMS
Conducting internal Quality Audits
Organizing Management Review Meetings
Developing a continual improvement approach in the whole QMS
Evaluating the effectiveness of the QMS implemented in the organization
ISO 13485 Quality Manual
Quality Manual is considered as the mother document in a QMS system designed for medical device manufacturers. If you are manufacturing medical devices for use in the EU region with CE Marking you will need to prove compliance with EN ISO 13485:2016. ISO 13485 provides flexibility in how organizations choose the structure of the Quality Manual or how it should be circulated.
ISO 13485 Mandatory Procedures
ISO 13485 implemented organization can have many types of procedures or Standard Operating Procedures or Work Instructions or Protocols based on the processes and activities.
ISO 13485:2016 throughout the standard, in multiple places, has used the words such as "shall, should, must, documented procedures", which directly warns the organization to keep documentation in the form of procedures. These procedures are commonly called as mandatory procedures.
ISO 13485:2016 & PDCA cycle (Plan – Do – Check – Act)
ISO 13485:2016 follows the PDCA cycle (Plan – Do – Check – Act) which helps to adopt a drive for continuous perfection in the processes of the organization. This approach can improve any processes by dividing it into smaller steps and is effective for the implementation of QMS and helps to improve the whole product realization process.
Also, it provides a range of solutions to problems and helps to select the best one for implementation. This method helps the proper allocation of resources avoiding the wastage for the successful implementation of the solutions.
Steps for strong ISO 13485:2016 Implementation
According to ISO 13485:2016, an organization must be able to provide medical devices and related services that consistently fulfill customer and regulatory criteria. This is done by demonstrating its capacity to implement a quality management system. The design and development, manufacture, storage, and distribution, installation, or servicing, as well as the design and development of related services like technical assistance, are all activities that these firms may be involved in at one or more phases of the life cycle.
Planning the quality system
Meeting regulatory requirements
Implementing design controls
Documents, records, and training
Management processes
ISO 13485 Consultants audit
Third party / CB audits