Clinical Evaluation & Investigation Service For Medical Devices!
EU 2017/745 Clinical Evaluation and Investigation Service of Medical Devices. Contact us for genuine service in line with article 61 and MEDDEV 2.7.1 Rev 4 and ISO 14144 standards.

Clinical Evaluation Definition
Clinical Evaluation is a continuous process of generating, collecting, analyzing, and evaluating clinical data under assessment in order to demonstrate conformance with general safety and performance requirements as per the manufacturer's intended use.
It is a procedure that begins at the development stage and continues throughout the life cycle of medical devices. Clinical Evaluation is a sound ongoing procedure for collecting, evaluating, and analyzing clinical data pertaining to a medical device. The purpose of the evaluation is to demonstrate the medical device's safety and performance, including the clinical benefit of the device when used as intended.
We are a team of regulatory professionals & CER Writers. We solve every obstacle in the path of MDR Article 61 and Meddev 2.7/1 Rev. 4 compliance. We provide end-to-end solutions for small, medium, and large-scale medical device manufacturers across the globe.
MedDev 2.7.1 Rev 4 guidance for making clinical evaluation report that explain how to do a clinical evaluation, what information is needed, and how an evaluation is conducted. This data should be analyzed and added into the CER. The clinical data is analyzed to identify any gaps or uncertainties that need further evaluation and to show conformity with the general safety and performance requirements.
The information contained in the clinical evaluation report is intended to support initial CE-marking or update CE marking. The data collected for evaluation needs to be updated when any modification or new post-market surveillance is reported.
Clinical evaluation are conducted based on stages, that is, stage 0 for scope and plan, stage 1 for identification of pertinent data, stage 2 for appraisal of pertinent data, stage 3 for analysis of the clinical data, and stage 4 for the CER, including PMS and PMCF plan. Clinical evaluation report is intended for review by the Notified Body who assess medical devices for initial or renewal of market approval.
There are some information should provide in the CER, that are detailed description of the medical device or medical device group to be evaluated including classification and intended use/indications for use, Identification of the respective medical device manufacturer, Documentation of the search strategies used in the course of Internet database researches and risk versus benefits statement for the device showing that the benefits clearly outweigh potential risks, Reference list containing all documents mentioned in the CER & Declaration. Medical device writers have an important role to work in the clinical evaluation of medical devices.
Clinical Investigation Defination
Medical device post market clinical follow up is an integral part of new MDR documentation. Clinical Investigation is a part of Post market Investigation. It is a systematic study performed in humans to access the safety and performance of medical devices based on the comprehensive analysis of available pre-clinical, (Safety), and post-market data relevant to the intended purpose of the device.
Clinical investigation of medical devices carried out in human subjects to assure the safety and performance of a medical device meet the manufactures intended claim. It is my understanding the device to be investigated can be a new medical device or a device already in the market.
A clinical investigation is considered as the back born with data to prove safe use of device. Results of the investigation moved to clinical evaluation report to demonstrate safety and performance. ISO 14155:2011 addresses good clinical practice to perform Clinical Investigations of Medical Devices.
What are Clinical Trials?
Clinical Trials are scientific investigations carried out to determine the performance, safety, and potential hazards of using a medical devices on humans. Clinical trials generate high-quality data that may be used to make healthcare decisions. Clinical trials are the last stage of the research and development process before it is tested on people.
Clinical Evaluation Report and Medical Device Manufacturer(s) Challenges
Here are a few challenges and that we have heard from the medical device manufacturers!
1. Through understanding of MDR and Guidance documents
MEDDEV 2.7.1 Rev.4 and 2017/745 article 61
2. Clinical Evaluator
Identify a Clinical Evaluator who must have training and experience in the device under evaluation.
3. Interpretation of Preclinical Data
The preclinical testing data  to determine the performance and safety based on the benchmark values
4. State of the Art
As per 2017/745, the CER must demonstrate the state-of-the-art thorough analysis of various parameters and technologies used for similar devices across the globe.
5. Equivalent Device
Devices with the same intended use, same technological characteristics, and biological aspects are considered as the equivalent device
6. Scientific Literature Search
Scientific literature is a permanent record of collective achievements based on the study, and it is the primary medium for communicating the findings of scientific research.
7. Sufficient Clinical Data Collection.
Sufficient clinical data are described as data relating to safety, performance, and side effects in medical equipment in the way they are intended to be used from human clinical studies for the topic, basic devices, or equivalent technology.
8. Technical Documentation
Technical documentation covers clinical evaluation reports in 2017/745 and has been connected through the conformity procedure.
9. Post Market Data
Post-market activities are essential for generating clinical data about the medical devices, which can help discover uncommon occurrences and accidents that were previously unknown.
Clinical Evaluation Process Under EU MDR!
Today we will sharing the process of clinical evaluation under European medical device regulation EU MDR. We will begin by outlining the regulatory background process and defining key terminologies. The clinical evaluation is an important part of conformity assessment for all medical devices, regardless of which risk classification they fall under. It is also closely linked to the risk management process and post-market surveillance activities. This page will clarify and emphasize these parallels throughout each step of the process.
Let's begin by clarifying the regulatory background and key terminologies for medical device regulations, and other documents, all of which manufacturers must take into account throughout the evaluation process. As per the medical device regulation, MDR clinical data refers to any data about the safety and performance of a medical devices and can be obtained from multiple sources.
The most powerful and determining sources of data are derived from well-designed clinical investigations of the device in question. However, before beginning to plan such an investigation, manufacturers must first identify any current existing data that may be relevant to determining the safety and performance of the device.
Scientific Literature Search
Clinical investigations reported in the scientific literature of a similar device. These similarities will be discussed in detail later on, published scientific literature from other experiences or usages, indications of the device in question, or a relevant similar device. Once a device is on market data from the post-market surveillance activities, particularly post-market, clinical follow-up efforts must also be included in the CER.
Before jumping into the first step of the evaluation process, creating a plan, let's review some important prerequisites. Before a clinical evaluation can begin, several essential prerequisites must be met. The intended use must be clearly defined in terms of the target patient population, a thorough risk assessment must be conducted to define safety claims resulting from a full benefit-risk analysis of the medical device within the defined intended use.
A CER is the evaluated clinical data gathered either through your device's clinical examination or from other research on equivalent devices considerably.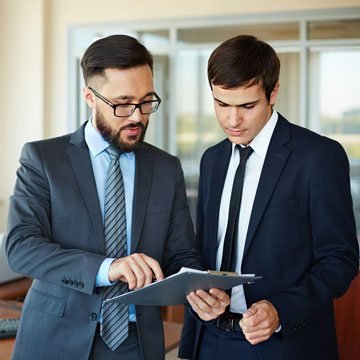 Complete set of CER procedures and report templates in MS word
Contact Us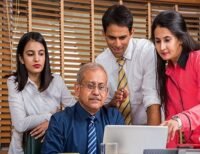 How may a consultant assist you?
Find who and what responsibilities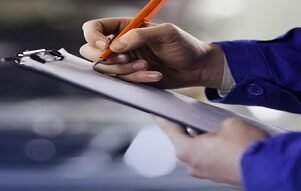 Detailed explanation of CER scope of Work