What is a Clinical Evaluation Report For Medical Device?
A well-researched Clinical evaluation report assures regulators such as notified bodies, competent authorities, patients, and clinicians alike the confidence that medical devices have been validated by strictly following guidelines, thus ensuring that their potential benefits outweigh any possible risks associated with their use. To create a uniform approach with manufacturers and notified bodies (NBs) involved in the conformity assessment procedures, MDR article 61 and legally non-binding MEDDEV 2.7.1 Rev 4 guidelines were used.
Article 61 leads to the creation and regular updates of the clinical evaluation report, which is meant to assess and analyze clinical data about a medical device to verify the device's clinical safety and performance. All medical device manufacturers must prove their devices meet the general safety and performance requirements (GSPR) as per Annex I of the MDR.
To satisfy these requirements, the medical device manufacturers must evaluate available data and prepare a Clinical Evaluation Report per Article 61 and Annex XIV of the MDR, covering Post Market Clinical surveillance data.
Regulation and Guidance For Clinical Evaluation Report
MDR article 61- section 12 and Annex XIV – Part A- section 4 states the requirement for a CER. Complete clinical evidence collected during the clinical evaluation process is to be documented in CER and it shall be a part of the technical documentation which will support the assessment of the conformity of the device.
MEDDEV 2.7/1 Rev.4 Clinical Evaluation: A Guide for Manufacturers and Notified Bodies Under regulation for Clinical Evaluation, and Stage 4 states about the requirement of a CER. As per this guidance, the CER report should contain enough information to be read and understood by an independent party such as a regulatory authority or notified body. 
Thus, it should provide enough detail for understanding the search criteria adopted by the evaluators, data that are available, all assumptions made, and all conclusions reached.
How to create a CER Report?
MDR Article 61 and MEDDEV 2.7.1 Rev. 4 guidelines are not easy to understand, particularly due to the type of your device, risk class, changes in design, state of the art, features, treatment goals, intended use, and intended patient groups.
The above guidelines only allow manufacturers with concepts to choose the right method and create CER independently. It leads to considerable frustrations on CER Team.  We created this page to provide additional inputs for the good CER documentation.
FUNDAMENTALS 
The clinical evaluation report must be objective, no matter the data is positive or negative.
CER should be thorough enough to build confidence among NB reviewers and subject experts.
CER of established devices can rely on existing market data, whereas novel devices data similar and equivalent devices.
AN EQUIVALENT DEVICE MEANS.
The clinical condition being treated, site of use in the body, and patient population. 
Medical Device Design, constructional materials, dimension, mode of operation). 
Biological nature and characteristics
A: Identify the scope of Clinical Evaluation.
Scope of the clinical evaluation should include the identification of devices covered by this clinical evaluation report, products, models, sizes, software versions, accessories, whether it is on the market, since when, in what regions, history of the device, in case of update in the plan including date of past modifications with reasons and description, sales volumes, changes since the last report, identification of the sections of the CER that are concerned with the new information and have been modified should be mentioned.
B: Clinical Evaluation Planning
To plan a sound method for identifying, collecting, and analyzing the clinical data with the proper schedule and clinical evaluation team. Also, to develop the scope of the clinical evaluation to be conducted on the medical device.
C: Data generated and held by the manufacturer.
All premarket clinical investigations such as bench test reports include verification and validation data and clinical data generated from risk management activities and the PMS programs.
D: Background, current knowledge, state of the art
A review of the current knowledge/state of the art needed for the proper conduct of the appraisal and analysis of the device's clinical data under evaluation and the equivalent device.
Summary and justification of the literature search strategy applied for retrieving information on current knowledge, including sources, keywords, selection criteria used, quality control measures, results, number, and type of literature, were pertinent. Appraisal criteria were also used to summarize.
E: Clinical data from the literature
The primary plan is to identify three key sources of data that can be in a clinical evaluation report. They are.  
Trustworthy data /study comments published in medical journals. 
Unpublished, internal data. 
Complaint/post-market surveillance data. 
registry data (for class 111 devices)
It is determining search criteria. 
Develop a well-defined plan of action (SOP) for searching the literature to make sure you attempt to find all possible data relevant to the device in question. The plan should consist of inclusion and exclusion criteria framed based on your device's complexities and avoid analyzing the same data from multiple sources and reducing time searching.
F: Summary and appraisal of data
Assess the overall quality of data that meets inclusion and exclusion criteria. The analysis of data allows determining how much merit the data bring towards the conclusion.
MEDDEV 2.7.1 Rev 4 Appendix C and D of the guidelines can be referred to understand more about suitability criteria and grading system.
G: Complete Analysis
Analyzing the data in terms of their safety and performance is a big challenge because the quality of clinical data varies widely from study to study based on Safety, Risk Benefit profile, Performance & Acceptability of side effects.
The Clinical Evaluation Report should consider potential risks posed by the device that has been identified in the risk management report. All possible risks and risk control measures from the risk management report would need to be addressed in the CER conclusion.
Information about study population and diagnoses, intended purpose, adverse events should be analyzed in detail.
Presentation of Clinical study data with positive and negative approaches is highly advisable to present in CER. They are (a) Text-based summaries of individual studies or of individual endpoints (b) Visual summaries of pooled data. It is important to have a procedure that clearly defines your methodology followed in analyzing the data.
How to conclude a Clinical Evaluation Report
Article 61 and MEDDEV 2.7.1 Rev 4 guidelines must write precise conclusions to demonstrate conformity with the relevant general safety and performance requirements. It should address the following in detail.
According to current knowledge or state of the art in the medical fields concerned and according to available medical alternatives, the benefit-risk profile's acceptability is concerned.
Adequacy of the manufacturer's information materials, if the intended purpose and risk reduction measures are adequate, discrepancies.
The suitability of the device for human usage is to be demonstrated via usability engineering accepts. The user manual or information for use (IFU) must be circulated along with the device. 
Level of acceptance with manufacturer claims and foreseen discrepancies.
Any inconsistence with supplied documents and clinical data must be detailed and explained regards with current knowledge and state of art
Unanswered questions or uncertainties derived during risk-benefit analysis and later accepted post-data interpretation of PMS results must be explained and justified thoroughly.
Several registries have been set up around the globe to record device-specific outcomes. However, the quality of these registries varies considerably. The conclusion must explain if you excluded some parts due to language problems or any other reason.
Data collected and analyzed by field staff must be detailed in CER
The conclusion must have an open debate and a walk-through to your Post Market Surveillance Data as part of the in-house study data collected from the previous period. They are mainly abstracting from international medical meetings, ongoing clinical studies, presentations by experts, clinical surveys, Google Scholar, and Post Market Clinical Follow-Up Study data.
Based on the device's risk category, the Clinical Evaluation Report can be simple or quite extensive. The CER is a major portion of the technical file even though it is a stand-alone document and is required for all medical devices regardless of classification. 
It provides evidence that the device has undergone rigorous evaluation or, in many cases, compared to research done for other substantially equivalent devices already on the market. This includes data specific to the product in question, and any data relating to devices claimed as equivalent by the manufacturer.
It contains enough information to be read and understood by an independent party like a regulatory authority or a notified body. Hence, it provides sufficient details for understanding the search criteria adopted, available data, all assumptions made, and all conclusions reached. The general table of contents as per rev 4 is below.
Summary
Scope of the Clinical Evaluation
General Details (Manufacturer Name & Address, Responsible Person)
Device Details (Description, Name, Models, Variants, Intended Purpose, Risk Class, CE marking status, Contraindications, Warnings, Precautions, Identification of Changes from the previous version –if already in the market)
Clinical Background, Current Knowledge, State of Art
The device under Evaluation (Type of Evaluation -Based on available scientific literature, Clinical investigations, etc.)
Demonstration of Equivalence (If equivalency is claimed)
Identification of Pertinent Data (literature's, Clinical investigations, PMS, PMCF data)
Data Generated and Held by the Manufacturer (PMS and its Outcome, PMCF and its Outcome, Pre-Clinical Studies, Bio-compatibility Testing, Bench Testing, Electrical Safety, Software Verification & Validation, Scientific Literature's data
Summary and Appraisal of Clinical data.
Analysis of Clinical Data (Based on Safety, Acceptable Risk-Benefit Profile, Performance, Acceptability of Side-Effects)
CER Conclusion
Qualification of the Responsible Evaluators
Date of Next Clinical Evaluation
Notified Body Review of CER
The Notified Body has an important role in the assessment and verification of the Clinical Evaluation Report and supporting documentation provided by the manufacturers to support the demonstration of conformity of a product with the general safety and performance requirements of Annex I of MDR. The timing and the frequency of the notified body reviews will vary depending on:
 The device carries the risk.
How well-established the device is; and
The conformity assessment applied.
The NB's role is to conduct conformity assessments against GSPR requirements to evaluate clinical data; the requirements are explicitly stated in article 61 and MEDDEV 2.7.1 Rev 4. 
Notified Body to conduct conformity assessments and continuous monitoring by verifying manufacturer's presentation CER
source of clinical data. 
results of a clinical investigation, or from the literature of the subject device or an equivalent device demonstrate equivalency.
justification must be given for not conducting a clinical investigation (class 111 devices)
focus on the manufacturer's post-market surveillance plans.
The PMCF study is another crucial source of clinical data. 
For all types of high-risk devices, a Post-market clinical follow-up should always be planned. Notified bodies are hesitant to accept a justification if not being conducted. The clinical investigation should always be considered and a justification for low-risk devices by adding pre-clinical testing instead of clinical data to support the device's safety. 
Assurance from our Clinical Evaluation Report Writers
We assist in preparing Clinical Evaluation Reports for your Medical Device of any risk class by applying article 61 and Annex XIV of MDR and MEDDEV 2.7/1 Rev 4. 
We support worldwide clients in preparing CER with the assurance of notified Body early acceptance. Always external experienced hands will help manufacturers save precious employee productive time and faster CE Certification. 
CER creation seems simple, but it is a complex and resource-intensive task, and it is best to leave it to experts like us!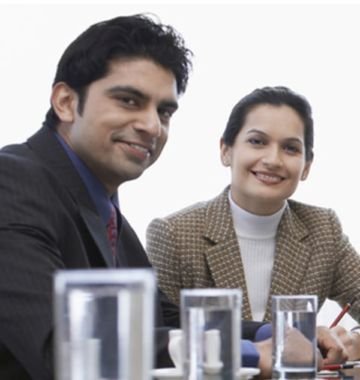 Clinical Evaluation Report Annual Update
Many manufacturers assume that the Clinical Evaluation Report (CER) is done only once, but the reality is a big NO. It's important to realize that the entire process including the report writing should be repeated on a regular basis.
Any significant changes which affect the initial collection of data should be recorded, and the CER be updated accordingly. The manufacturer should actively collect information from post-market experiences with their devices based on a PMS plan. 
Relevant data collected through the PMS should be used to update any relevant part of the CER. Updated CER to be submitted to Notified Body or competent authorities when requested or during annual surveillance audit.
Any relevant part of the CER should be updated using data collected through the PMS. When requested or during the annual surveillance audit, the updated CER will be submitted to the Notified Body or competent authorities every year
Contact Us
Furthermore, you might be CE Certified and having existing CERs, you need to develop an action plan to identify and address the gaps and must review your clinical strategy carefully. It is important to be proactive to ensure MDR compliance of all Clinical Evaluation Reports to meet NB expectations. Write to us for more information.